Wir glauben an die Macht der Sprachen und organisieren den idealen Kurs für Sie. 
Lernen öffnet Türen und lässt Sie die Welt aus einem neuen Blickwinkel betrachten. 
Wir haben den richtigen Kurs für Sie
Wir lieben es, Sprachen zu unterrichten!
Unser Fokus liegt auf Kommunikation und praktischer Anwendung. Unser Anliegen ist, dass sich die TeilnehmerInnen sofort wohlfühlen und sich gleich trauen zu sprechen.
Wir helfen Ihnen Sprachbarrieren zu überwinden und gehen auf die Bedürfnisse jedes Einzelnen ein.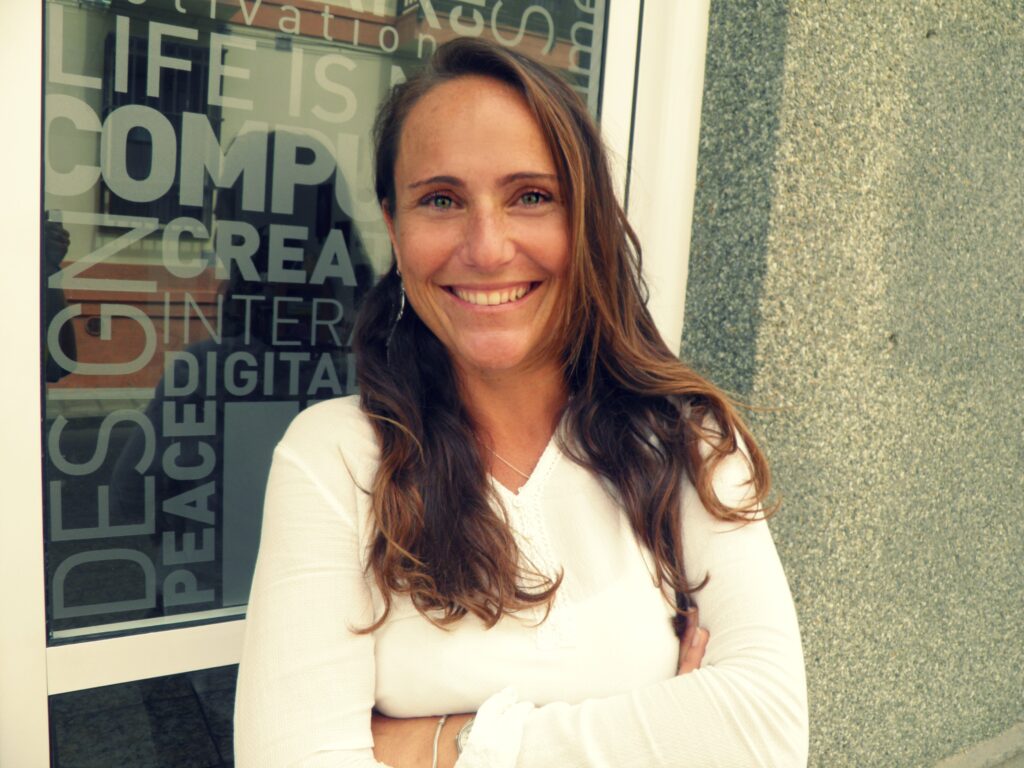 Bei uns können Sie neue Kontakte knüpfen
Außer unseren Sprachkursen gibt es gelegentlich auch Sonderkurse und Events. Informieren Sie sich am besten direkt bei uns, indem Sie uns kontaktieren.
Wir lieben es, Sprachen zu unterrichten!
Wir glauben, dass Sprachenlernen mehr ist als nur Übungen zu machen oder Grammatik zu lernen…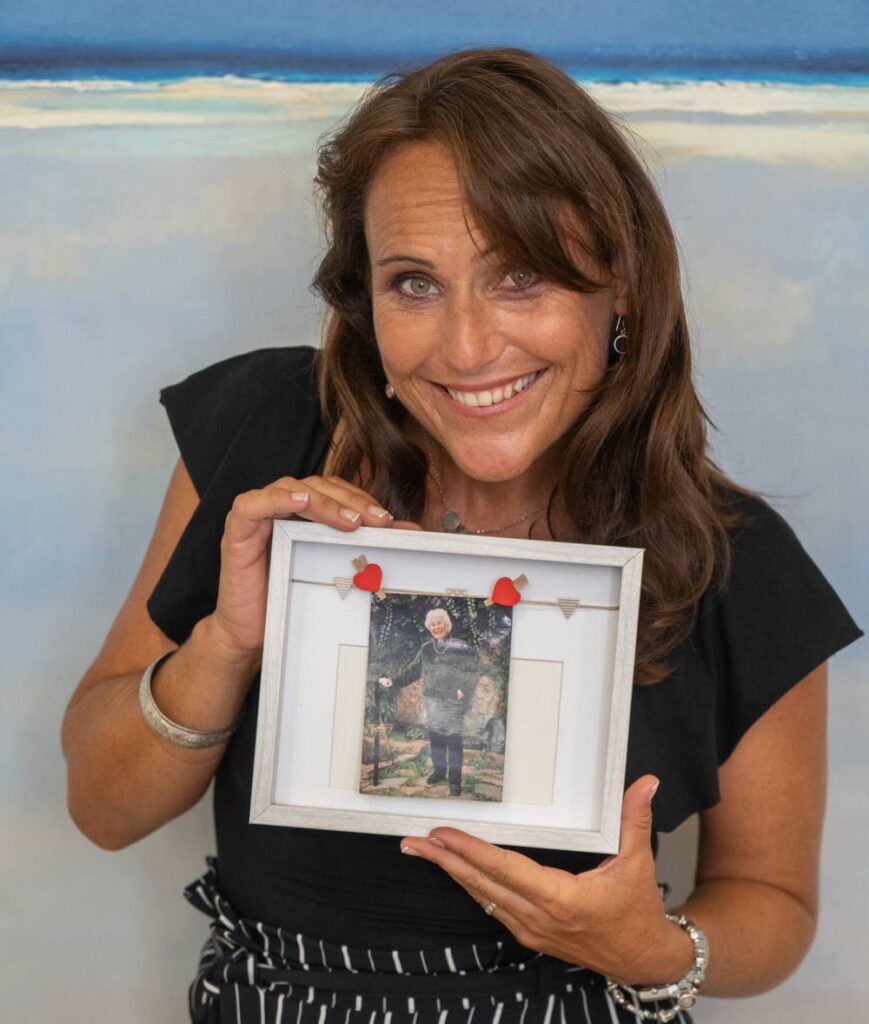 Meine Omi hat mich dazu inspiriert meine eigene
Sprachschule zu gründen. Ich bin auf Fuerteventura
aufgewachsen zu einer Zeit, in der es kaum
Ausbildungsmöglichkeiten auf der Insel gab. Ich befand
mich als Teenager in einem Touristenparadies, wo es zwar
viel an Freizeitangebot gab, aber kaum Bildungs-
oder Weiterbildungsangebote. Mit 17 verließ ich die Insel und
versprach mir, eines Tages Teil der Lösung für diese
Probleme zu werden. Meine Großmutter hat mich
unterstützt mein Studium in Wien zu absolvieren und
meine Kenntnisse durch Auslandserfahrungen in England,
in der Schweiz, in Deutschland und in Madrid auszubauen.
Den Familiennamen Kunz habe ich von ihr geerbt, sowie
ihre Fähigkeit mehr als 5 Sprachen fließend zu sprechen.
Ich widme ihr meine Sprachschule, denn ihr Arbeitsgeist
bleibt in meiner Erinnerung lebendig. Frau Dr. Zur-Kunz war eine tüchtige Frau, die ihrer Zeit weit voraus war.
Praxisorientierter
Unterricht



Hochqualifizierte
LehrerInnen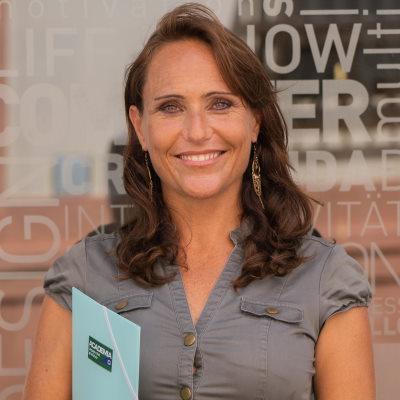 ALINA KUNZ
Direktorin und Kursleiterin für Spanisch und Deutsch
ELENA USKOVA
Kursleiterin für Deutsch und Russisch
ELISA CALCINARI
Kursleiterin für Spanisch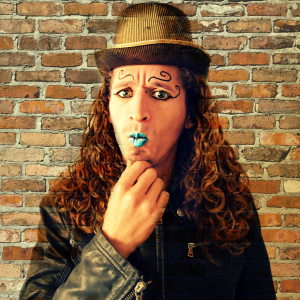 GASTLEHRERINNEN

Einzelunterricht

Zu Zweit

Gruppe

Monatlich
€100
(Mind. 4 h)

Monatlich
€50
(Mind. 4 h)

Monatlich
€64
(Mind. 8 h)
Header

Monatlich
€100
(Mind. 4 h)

Monatlich
€50
(Mind. 4 h)

Monatlich
€64
(Mind. 8 h)

Einzelunterricht

Zu Zweit

Gruppe

Intensivkurs /
*Bildungsurlaub

1 Woche
190,00€
*290,00 €

2 Wochen
380,00€
*550,00 €
Header

Intensivkurs /
*Bildungsurlaub

Einzelunterricht

Zu Zweit

Gruppe

Monatlich
€100
(Mind. 4 h)

Monatlich
€50
(Mind. 4 h)

Monatlich
€64
(Mind. 8 h)
Header

Monatlich
€100
(Mind. 4 h)

Monatlich
€50
(Mind. 4 h)

Monatlich
€64
(Mind. 8 h)
Warum ein Einstufungstest? Es ist wichtig, dass Sie sich in der Gruppe weder unterfordert, noch überfordert fühlen. Sie sparen Geld und Zeit, weil Sie das beste Angebot bekommen. Bei der Einstufung wird persönlicher Kontakt geschaffen, denn es ist nicht bloß ein Test, sondern eine Einzelstunde. Sie können unsere Methode und die Lehrperson kennenlernen. So können wir für Sie die passende Option finden.
Die Einstufung kostet nur 10,00 € und dauert 30 Minuten.
Für Anfängerkurse ist kein Einstufungstest erforderlich.
Was unsere TeilnehmerInnen über uns sagen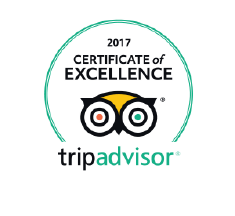 Verifiziert
Eine sehr gute Erfahrung Ich habe ohne Vorkenntnisse die Sprachschule von Alina Kunz für 2 Wochen besucht. Ich wurde von unserer Lehrerin Elisa und von Alina Kunz gut abgeholt. Mit dem Ergebnis, dass ich nächstes Jahr weiter mache. Das spricht für sich und benötigt keine weiteren Erklärungen. Gracias
Marlies G
18. November, 2022.
Verifiziert
Tolle Sprachschule in Corralejo Ich kann die Sprachschule nur empfehlen. Meine zwei Wochen Bildungsurlaub Spanisch waren abwechslungsreich, lehrreich, interessant und kurzweilig. Elisa und Alina sind tolle Lehrerinnen.
bufflog
16. November, 2022.
Verifiziert
Top individuelle Lernerfahrung auf hohem Niveau Ich habe hier zwei Einzelstunden in Spanisch genommen als Vorbereitung auf meine eigene Lehrtätigkeit. Die zwei sehr netten Sprachlehrerinnen sind genau auf meine Wünsche eingegangen: Konversation über und Reflexion der eigenen Lehrerinnen Rolle, didaktische Hinweise, Wiederholung anspruchsvoller Grammatikthemen (mit Blick auf Kommunikation im Unterricht). So hatte ich die Möglichkeit meine bereits guten Sprachkenntnisse im Bereich ELE zu erweitern. Vielen Dank euch!
Verifiziert
Súper escuela Scuola professionale e allo stesso tempo divertente.Insegnanti di alto livello e con grande esperienza.Continuerò i miei studi con loro.
Verifiziert
Gran escuela, profe encantadora Alina es una profe encantadora! Su paciencia, su educación, su amabilidad y su dedicación al trabajo son las cosas que me enamoraron de esta Academia de idiomas! La Academia es un ambiente acogedor, parece estar entre amigos ya a partir del primer día, todos son muy educados y tienen buen rollo! El seguimiento del aprendizaje es de alta calidad, la profesora nos sigue paso a paso, y cada vez que tengamos dudas nos ayuda volviendo a explicarnos (el alemán es bastante duro!).No existen tareas estresantes, exámenes cada mes o cosas así que puedan perjudicar la seguridad o la confianza propia del alumno, para que siga aprendiendo a su ritmo hasta conseguir su objetivo.En definitiva, la mejor academia de Fuerteventura, extremamente recomendable!
Vanessa R
19. August, 2022.
Verifiziert
La frequento da 2 mesi e continuerò per tutta la mia permanenza Molto professionali, argomenti interessanti con possibilità di diversi livelli di apprendimento, consigliatissimo 👍
Roberto F
5. Februar, 2022.
Verifiziert
Just amazing! Best Spanish course I could. We had an amazing week of Spanish lessons with Elisa. What a teacher. We had so much fun with her and learned much more than expected. Highly recommended! I will be back next year!
Philipp
22. Dezember, 2021.
Verifiziert
Excelente enseñanza Aprendí Alemán en la academia con una excelente profesora, ahora ya estoy en Alemania y he podido poner en práctica todo lo que un día me enseñaron. Recomiendo totalmente este centro.
Brenda O
28. September, 2021.
Verifiziert
Learning Spanish Recomiendo encarecidamente esta escuela, estan muy bien organizados y bien capacitados. Tambien ofrecen diferentes horarios para adaptarse a sus necesidades
Eduardo M
27. September, 2021.
Verifiziert
Totalmente recomendable Soy española y recibo clases on-line desde Alemania. Elena siempre tiene el material apropiado para que el aprendizaje sea lo más fácil y rápido. Muy útil viviendo aquí, su profesionalidad y sus consejos. Elena es una excelente profesora de Alemán.
Belén
27. September, 2021.
Wir informieren Sie gerne!
Kontaktieren Sie uns, wir beraten Sie gerne auf Deutsch und in weiteren Sprachen
Limpiaventura - Das Strand Cleanup Projekt
Alina Kunz organisiert seit 2015 regelmäßig Säuberungen an verschiedenen Stränden von Fuerteventura. Sie besucht seitdem auch Schulen, um über Meeresverschmutzung aufzuklären und bietet mit ihrem Team Vorträge und kreative
Workshops an.
Besuchen Sie unsere Webseite:
limpiaventura.org
Facebook: Limpiaventura
Instagram: Limpiaventura
Whatsapp: +34610013424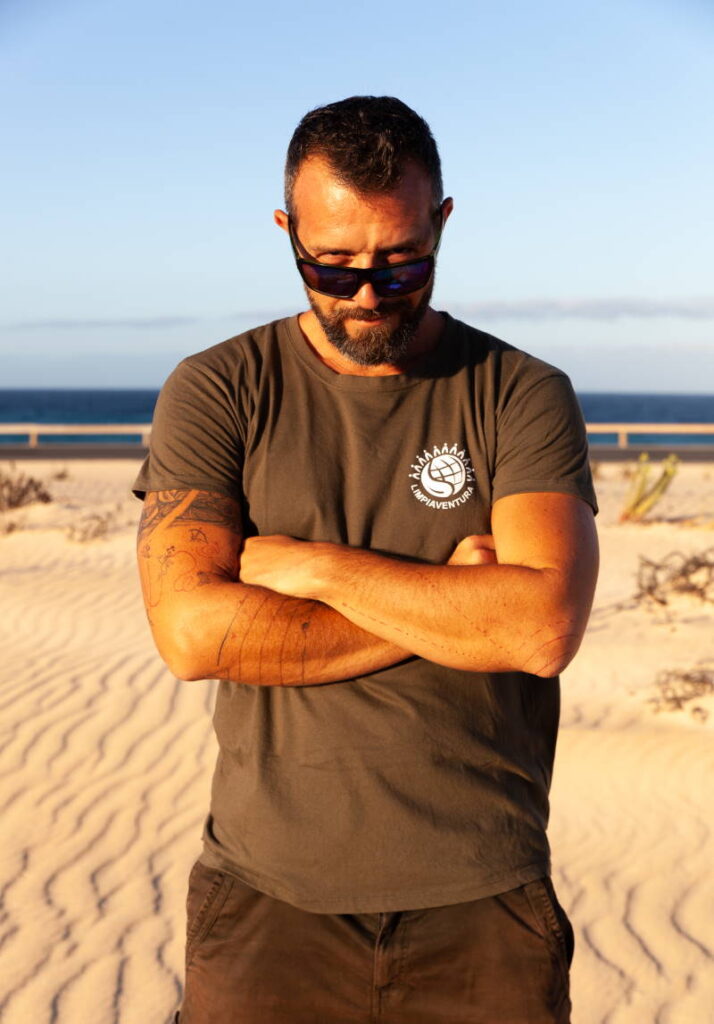 Kontaktieren Sie uns, wenn Sie das aktuelle Angebot an T-Shirts, Pullover und mehr erhalten möchten. Wir verkaufen an verschiedenen Orten der Insel.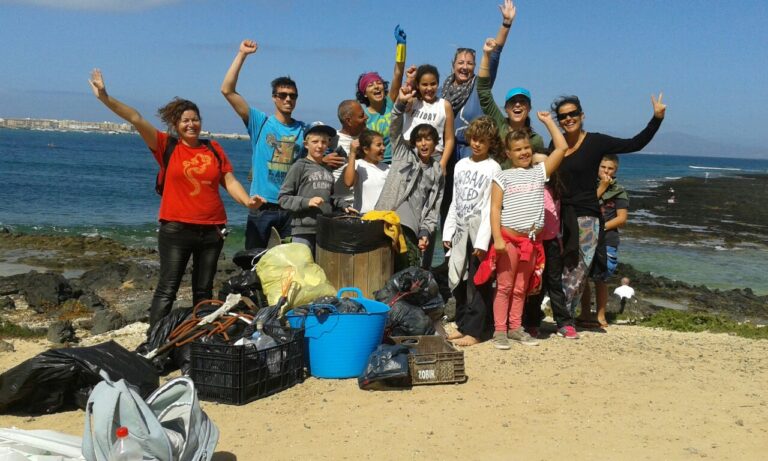 Informieren Sie sich bei uns über die nächste Säuberungsaktion und machen Sie mit.
Unser Workshop für Kinder ist kreativ, unterhaltsam und wird  mit einem Beachcleaning am Strand abgerundet. Mehr Info und Buchungen direkt bei uns.
Ob mit einem Euro monatlich unter teaming.net/limpiaventura oder mit einer Überweisung an folgende Bank:
Sabadell
IBAN: ES7900810545500001787186
Sie können mithelfen!

Spanisch + Sport + Unterkunft
Das Beste aus dem Urlaub machen – Spanisch lernen und Sport treiben – Wellenreiten, Windsurfen, Wandern, Beachvolleyball, Fahrradfahren etc.! Sie können ein Paket von Spanischkurs + Unterkunft + Sportangebot buchen. Lassen Sie sich von den besten, lizenzierten und erfahrenen Surfschulen betreuen, die sich um das pure Fuerteventura-Erlebnis kümmern.