Wir glauben an die Macht der Sprache
und organisieren den idealen Kurs für Sie. Lernen öffnet neue Türen und trägt positiv zu einer neuen Welt bei.
Wir haben den richtigen Kurs für Sie
Wir lieben es, Sprachen zu unterrichten!
Unser Fokus liegt auf Kommunikation und praktischer Anwendung. Unser Anliegen ist, dass die TeilnehmerInnen sich sofort wohlfühlen und sich gleich trauen zu sprechen.
Wir helfen Ihnen die Sprachbarriere zu überwinden und gehen auf die Bedürfnisse jedes Einzelnen ein.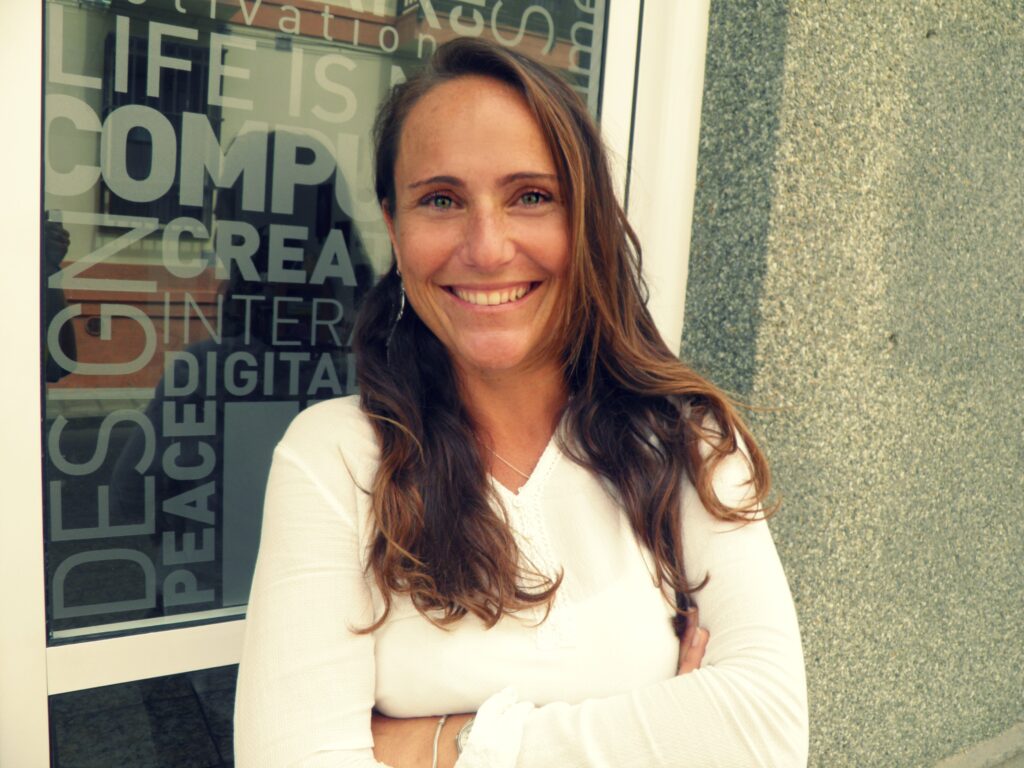 Bei uns können Sie neue Kontakte knüpfen
Neben den Sprachkursen, gibt es gelegentlich auch Sonderkurse und Events. Informieren Sie sich am besten direkt bei uns, indem Sie uns kontaktieren.
Unser Ansatz. Wir lieben es, Sprachen zu unterrichten!
Unserer Ansicht nach geht es beim Sprachenlernen um mehr als nur Aufgaben zu erledigen oder Grammatik zu lernen…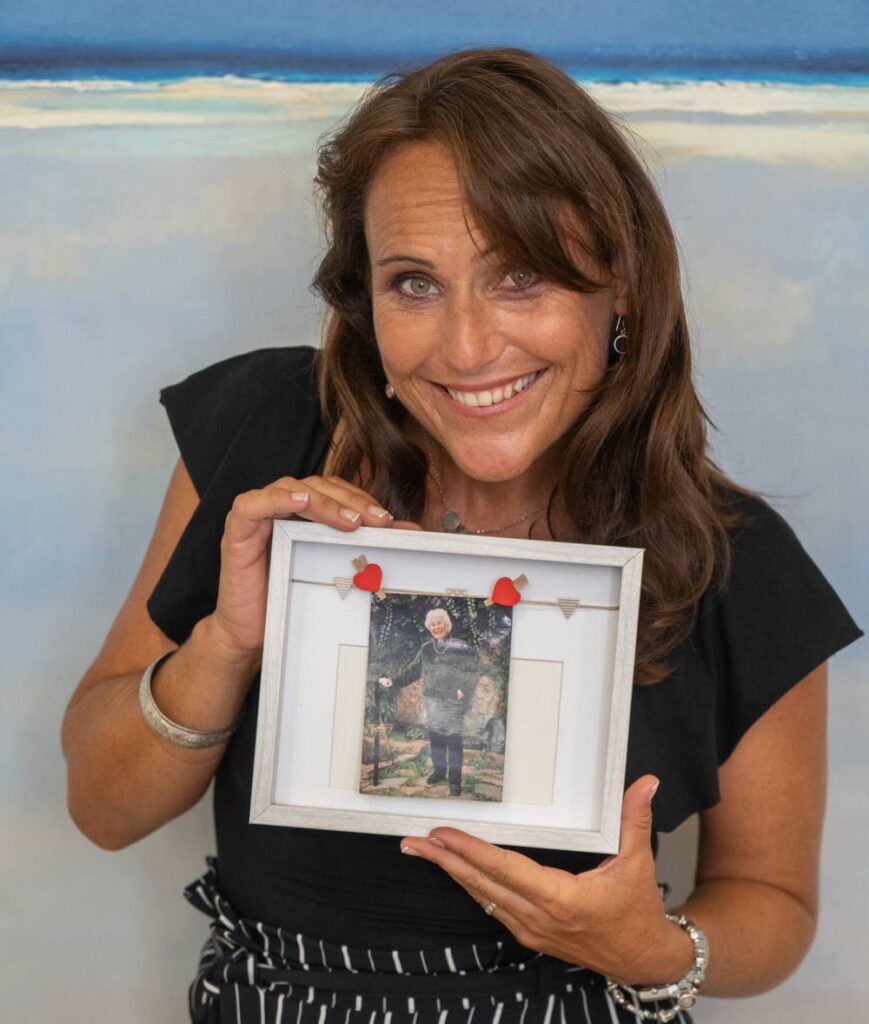 Meine Omi wurde zu meiner Inspiration, um eine eigene Sprachschule zu gründen. Ich bin in Fuerteventura aufgewachsen, zu einer Zeit, in der es noch kaum Ausbildungsmöglichkeiten auf der Insel gab. Ich befand mich als Teenager in einem Touristenparadies, wo es zwar viel an Freizeitangebot gab, aber kaum Raum für Bildung oder Weiterbildung. Mit 17 verließ ich die Insel und versprach mir selbst, eines Tages Teil der Lösung für diese Probleme zu werden. Meine Großmutter hat mich darin unterstützt in Wien mein Studium zu absolvieren und meine Kenntnisse durch Auslandserfahrungen in England, in der Schweiz, in Deutschland und in Madrid zu ergänzen. Den Familiennamen Kunz habe ich von ihr geerbt, so wie ihre Fähigkeit, mehr als 5 Sprachen fließend zu sprechen. Ich widme ihr meine Sprachschule, denn ihr Arbeitsgeist bleibt in meiner Erinnerung lebending. Frau Dr. Zur-Kunz war eine tüchtige Frau, die ihrer Zeit weit voraus war.
Praxisorientierter
Unterricht



Hochqualifizierte
LehrerInnen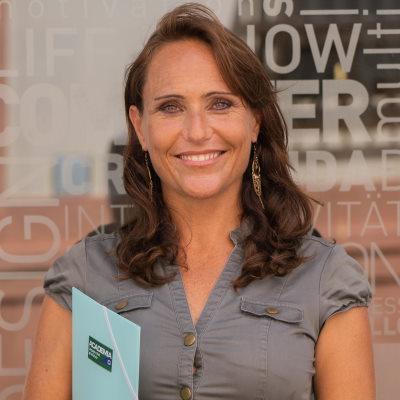 ALINA KUNZ
Direktorin und Kursleiterin für Spanisch und Deutsch
ELENA USKOVA
Koordinatorin und Kursleiterin für Deutsch und Russisch
MARLENE HÜTHMAIR
Kursleiterin für Spanisch, Englisch und Deutsch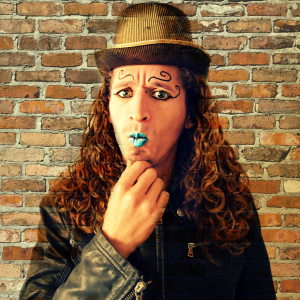 GASTLEHRERINNEN

Einzelunterricht

Zu Zweit

Kleingruppe

Gruppe

Monatlich
€100
(Mind. 4 h)

Monatlich
€50
(Mind. 4 h)

Monatlich
€68
(Mind. 8 h)

Monatlich
€56
(Mind. 8 h)
Header

Monatlich
€100
(Mind. 4 h)

Monatlich
€50
(Mind. 4 h)

Monatlich
€68
(Mind. 8 h)

Monatlich
€56
(Mind. 8 h)

Einzelunterricht

Zu Zweit

Gruppe

Bildungsurlaub

1 Woche
290,00 €

2 Wochen
550,00 €

Einzelunterricht

Zu Zweit

Kleingruppe

Gruppe

Monatlich
€100
(Mind. 4 h)

Monatlich
€50
(Mind. 4 h)

Monatlich
€68
(Mind. 8 h)

Monatlich
€56
(Mind. 8 h)
Header

Monatlich
€100
(Mind. 4 h)

Monatlich
€50
(Mind. 4 h)

Monatlich
€68
(Mind. 8 h)

Monatlich
€56
(Mind. 8 h)
Warum eine Einstufung? Es ist wichtig, dass Sie sich in der Gruppe weder unterfordert, noch überfordert fühlen. So sparen Sie Geld und Zeit, weil Sie das beste Angebot bekommen. Bei der Einstufung wird persönlicher Kontakt geschaffen, denn es ist nicht bloß ein Test, sondern eine Einzelstunde. Sie können unsere Methode und die Lehrperson kennenlernen. So können wir für Sie die passende Option finden.
Die Einstufung kostet nur 10€ und dauert 45 Minuten.
Für Anfängerkurse ist keine Einstufung erforderlich.
Was unsere TeilnehmerInnen über uns sagen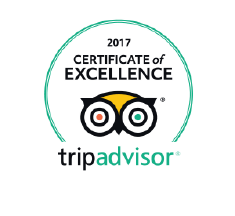 Atentos y resolutivos Gracias al equipo de Kunz por ayudarnos a encontrar una profesora de ruso para nuestro hijo aportando diferentes soluciones muy interesantes para nuestra necesidad un tanto especial.

algoqrecordar
September 16, 2020.
Awesome! My wife has visited Academia de Idiomas Kunz for two months and was excited to go there. She has been learning Spanish and her teacher was Alina Kunz, a teacher who speaks five languages. Alina used various didactic learning materials, which made my wife learning's experience more pleasant, interesting and quick. Next time we visit Fierteventura, she will definitely continue with her studies. I highly recommend this school ?

MarkoZ682
September 7, 2020.
Feliz de haber aprendido otra lengua. Es un lujo para mi poder aprender alemán en la academia, me apunté hace unos años para abrir mi mente y no oxidar la memoria con el paso de los años y lo recomiendo 100 % aunque solo sea para pasar un buen rato ejercitando tu intelecto, conociendo a gente estupenda y evadiendote un ratito del ajetreo de la vida cotidiana.

Recomendable 100% oportunidad para aprender otro idioma Una academia dinámica, cercana, adaptada a la nueva normalidad, con unos profesores nativos y con una amplia experiencia demostrable, donde cada alumno puede conseguir los objetivos deseados. Yo como alumna del grupo de alemán lo recomiendo al 100%.

Super! Alina is great! Very kind, patience, sharp and helpful to everyone. She offers a wide variety of different learning methods too 🙂

Totalmente recomendable Una muy buena opción en corralejo para aprender idiomas, trato totalmente personalizado y profesores competentes

Amparo F
January 30, 2019.
Spanish clases I have been taking spanish clases 3 month at Alinas Kunz school. I like the teacher Susi, The method of her teaching is interesting and easy to memorize things. She controls the class so we keep focused , she checks homeworks of each of us, and marks mistakes. She tries to be attentive to all of us. Good vibes!

Clases de alemán Clases personalizadas o grupales, con compromiso y dedicación! Se plantean objetivos y se cumplen! Super recomendable

Valentina B
December 14, 2018.
Excelente academia Trato cercano y personalizado, sin duda una de las mejores academias que he conocido para aprender bien un idioma.

Tatiana B
December 13, 2018.
100% recomendable En poco tiempo notarás la evolución, clases reducidas y dinámicas. Clases de alemán, español, inglés o informática.

Yurena A
December 13, 2018.
Wir informieren Sie gerne!
Kontaktieren Sie uns, wir beraten Sie gerne auf Deutsch und in weiteren Sprachen
Das Strand Cleanup Projekt
Alina Kunz organisiert seit 2015 regelmäßige Säuberungen an verschiedenen Stränden von Fuerteventura. Sie besucht seitdem auch Schulen, um über die Meeresverschmutzung aufzuklären und bietet mit ihrem Team Vorträge und kreative
Workshops an.
Besuchen Sie unsere Webseite:
www.limpiaventura.org
Facebook: Limpiaventura
Instagram: LImpiaventura
Whatsapp: +34610013424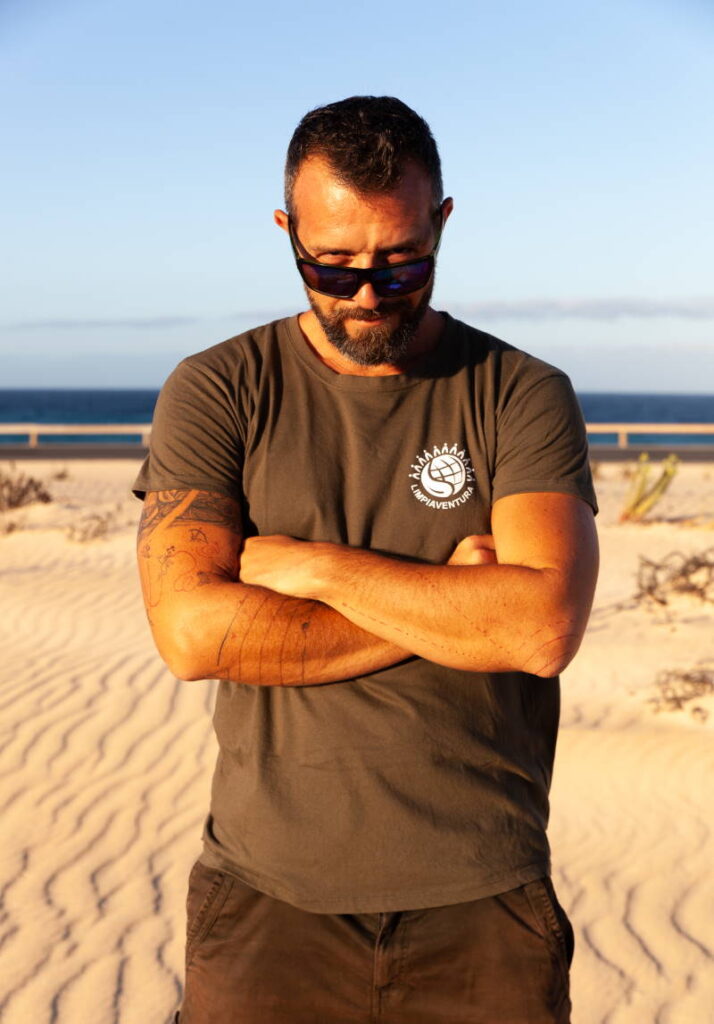 Kontaktieren Si uns, wenn sie das aktuelle Angebot an T-Shirts, Pullover und mehr erhalten möchten. Wir verkaufen an verschiedenen Orten der Insel.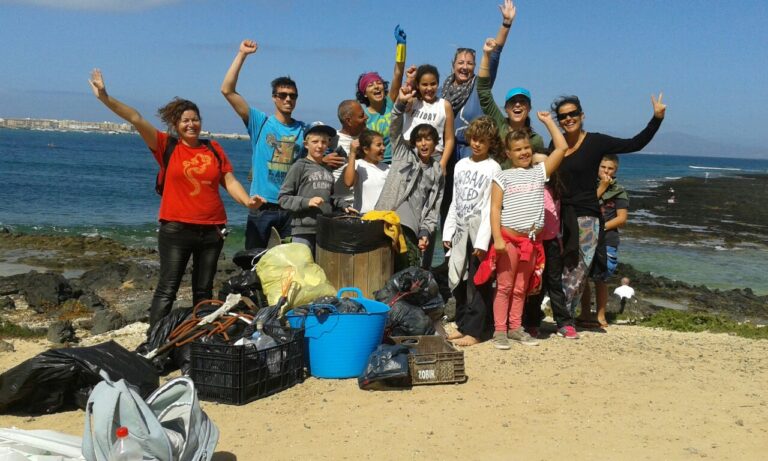 Informieren Sie sich bei uns über die nächste Säuberungsaktion und machen Sie mit.
Unser Worhkshop für Kinder ist kreativ, unterhaltsam und endet mit einem Beachcleaning am Strand. Mehr Info und Buchungen direkt bei uns.
Ob mit einem Euro monatlich unter www.teaming.net/limpiaventura oder mit einer Überweisung an folgende Bank: Sabadell, IBAN:
ES790081054550000001787186. Sie können mithelfen!

Spanisch + Sport + Unterkunft
Das beste aus dem Urlaub machen – Spanisch lernen und Sport treiben – Wellenreiten, Windsurfen, Wandern, Beachvolleyball, Fahrradfahren etc.! Sie können ein Paket von Spanischkurs + Unterkunft + Sportangebot wählen. Lassen Sie sich von den besten, lizenzierten und erfahrenen Surfschulen betreuen, die sich um das pure Fuerteventura-Erlebnis kümmern.